Track Your Fleet Now
We provide the most advanced GPS technology, the advanced information provided by the devices is utilized by fleet managers across many industries, including logistics, cold supply chains, couriers, and long-distance trucking, our amazing maintenance and service tool provide total control and improve the efficiency and performance of your fleet. Fleet management products offer insights into fuel levels, vehicle diagnostics and much more, we offer special price and discount for fleet with more than 10 vehicle, feel free to contact us and talk about the best option for your business.
Real Time
Know in real time where are your family, pets, vehicle, assets or valuables of any size, with the most powerful platform and devices.
Geofences
Create geofences and get a realtime notification alert if your tracker leaves or enters an specific area.
Reports
Generate reports as drives and stops, travel sheet, overspeeds, underspeeds, geofence in/out, stops, speed limit, events, service, fuel level, fuel fillings, fuel thefts, Format PDF, HTML, XLS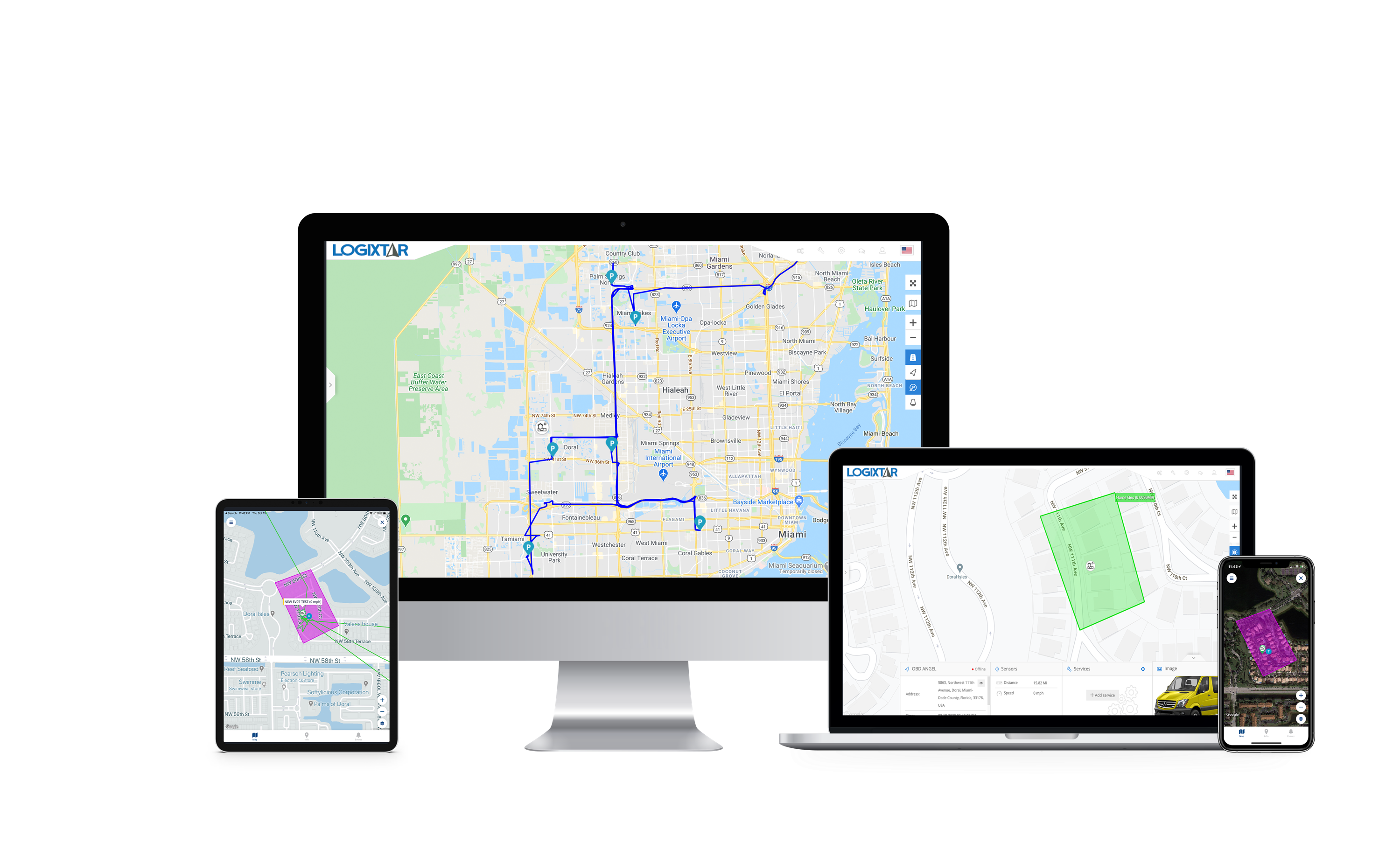 Take Control
Set up all your devices speed limit, geo-fences, routes etc, and let the application do the work for you, get peace of mind.
History Report
Get and see all of the locations it has been with detailed address information, speed, and time stops.
Alerts
Set and receive alerts as push notification, SMS and email, alerts as Geofence, battery life, speed, area in/out (Geo-fence), maintenance.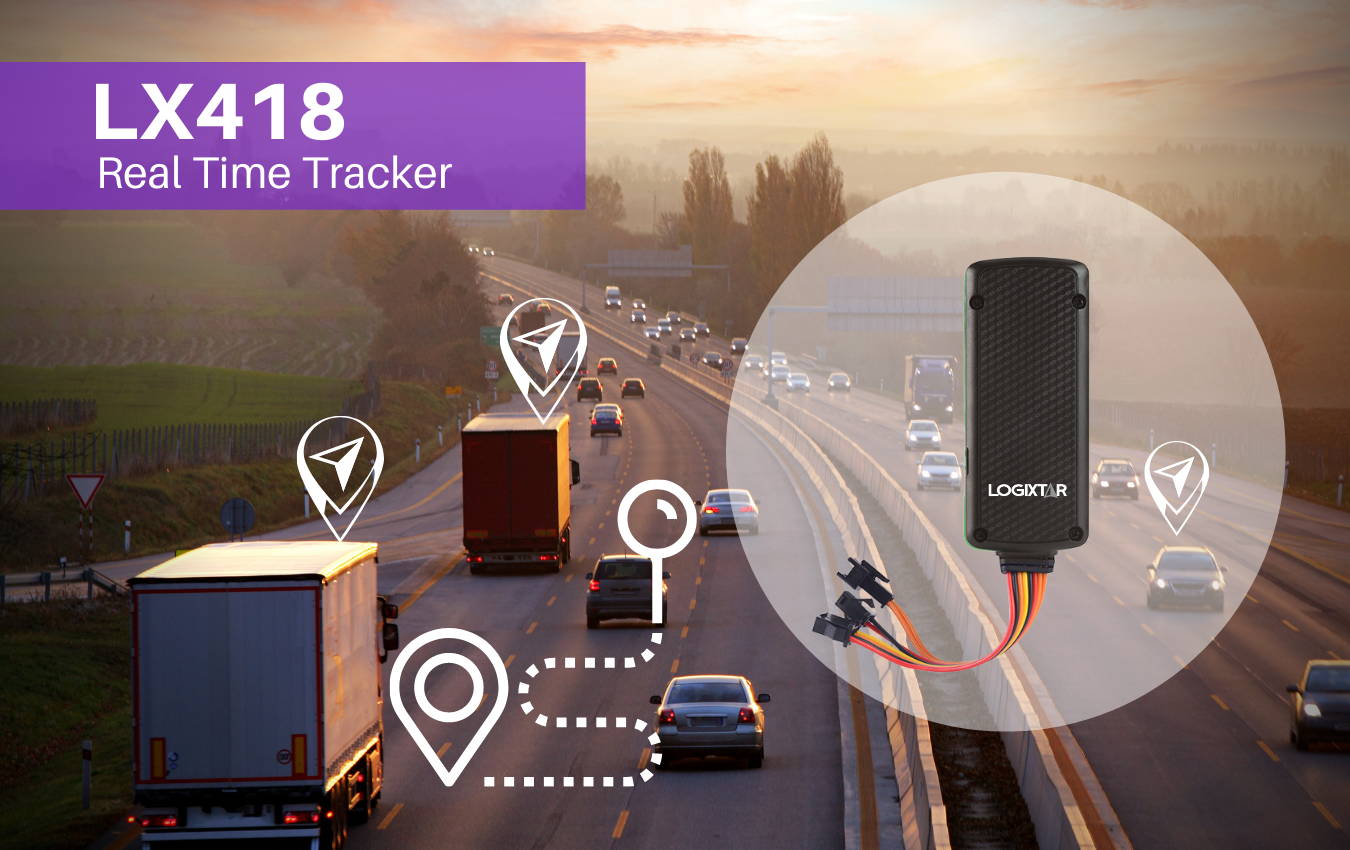 Have Peace of Mind
LX418 Logixtar GPS tracker IP67 real time tracking, Know exactly where are your inventory and play back history where were your vehicles.
Your business depends on efficiency from your fleet, including planning the best routes, ensuring driver safety, and reducing fuel costs. Logixtar Fleet Tracking is an affordable way to improve your business operations.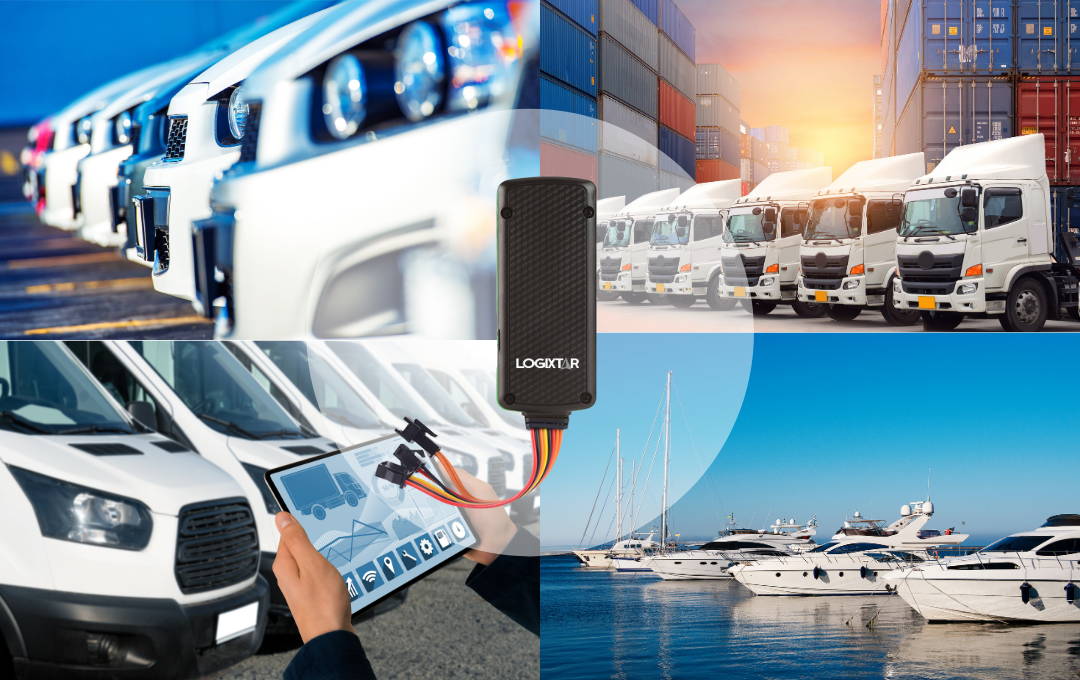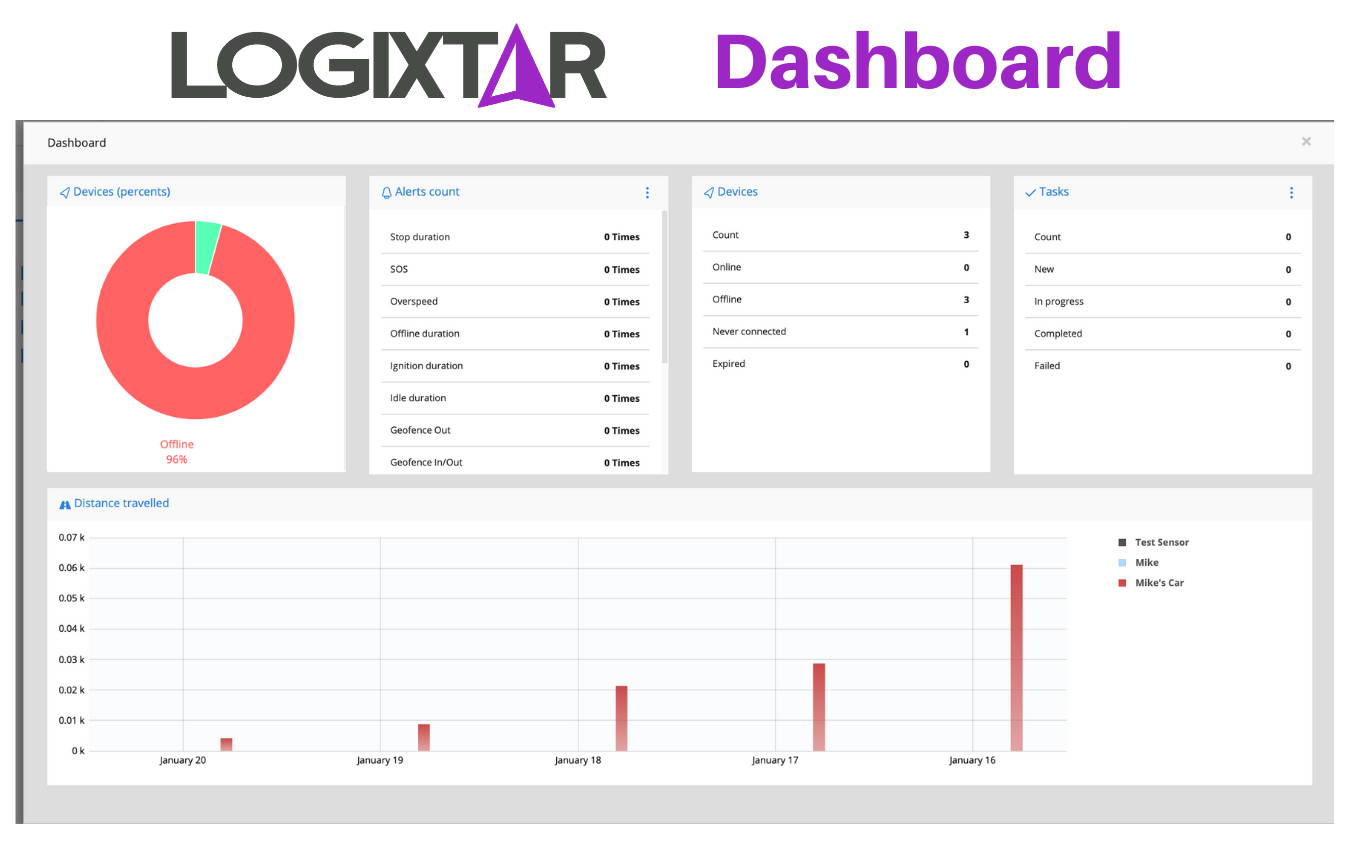 All of you need to know
Customize yours mart dashboard and identify quickly, driver behavior, task , alerts, fuel consume, speed limit and more.
  Services are used to monitor insurance, technical maintenance, oil change, car parts deprecation, etc..With the maintenance tool, you can setup vehicle maintenance schedule to remind you of when the next vehicle service is due.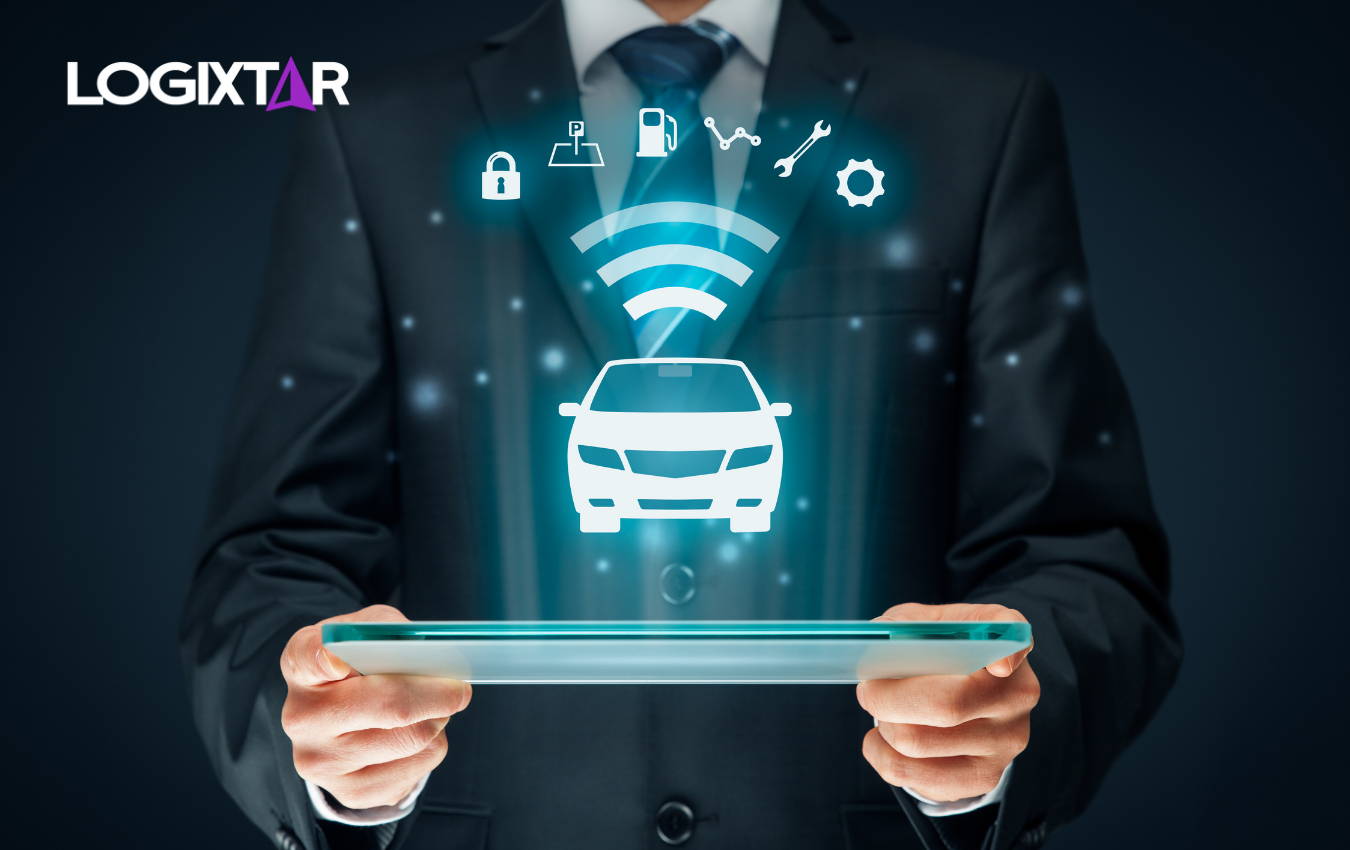 No Contract
Cancel Anytime