Create your account, add your devices and choose your subscription plan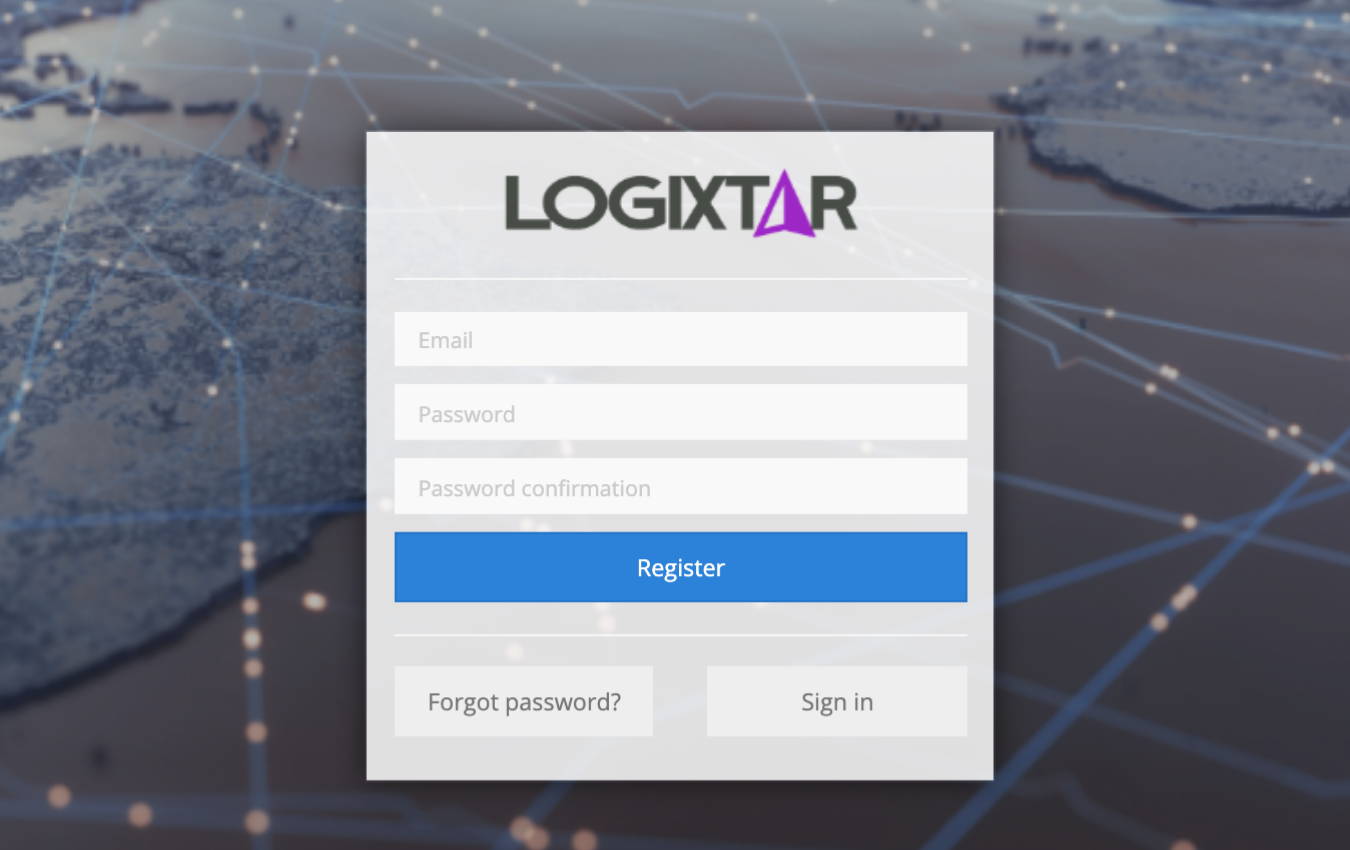 1- Choose an email.
2- Create a password and confirm the email, you will receive an email confirmation then click on the link. This email will be use to log in to Logixtar platform and receive information about your account, then press register. If you don't receive the email please check your your spam folder.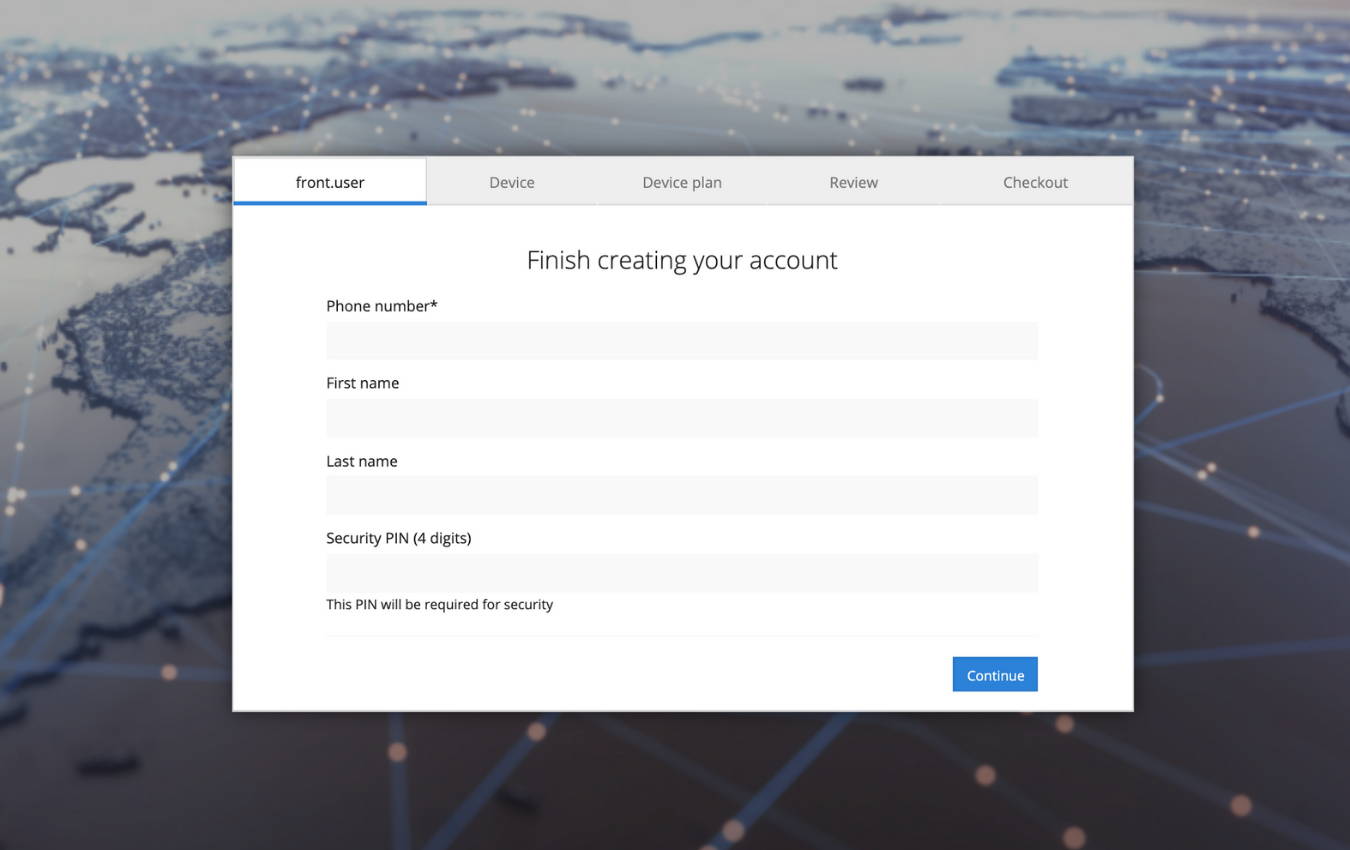 1- Fill your personal information, phone number and choose your flag country.
2- First name.
3- Last name.
4- Create a security PIN of 4 digits, this code will be required in the future.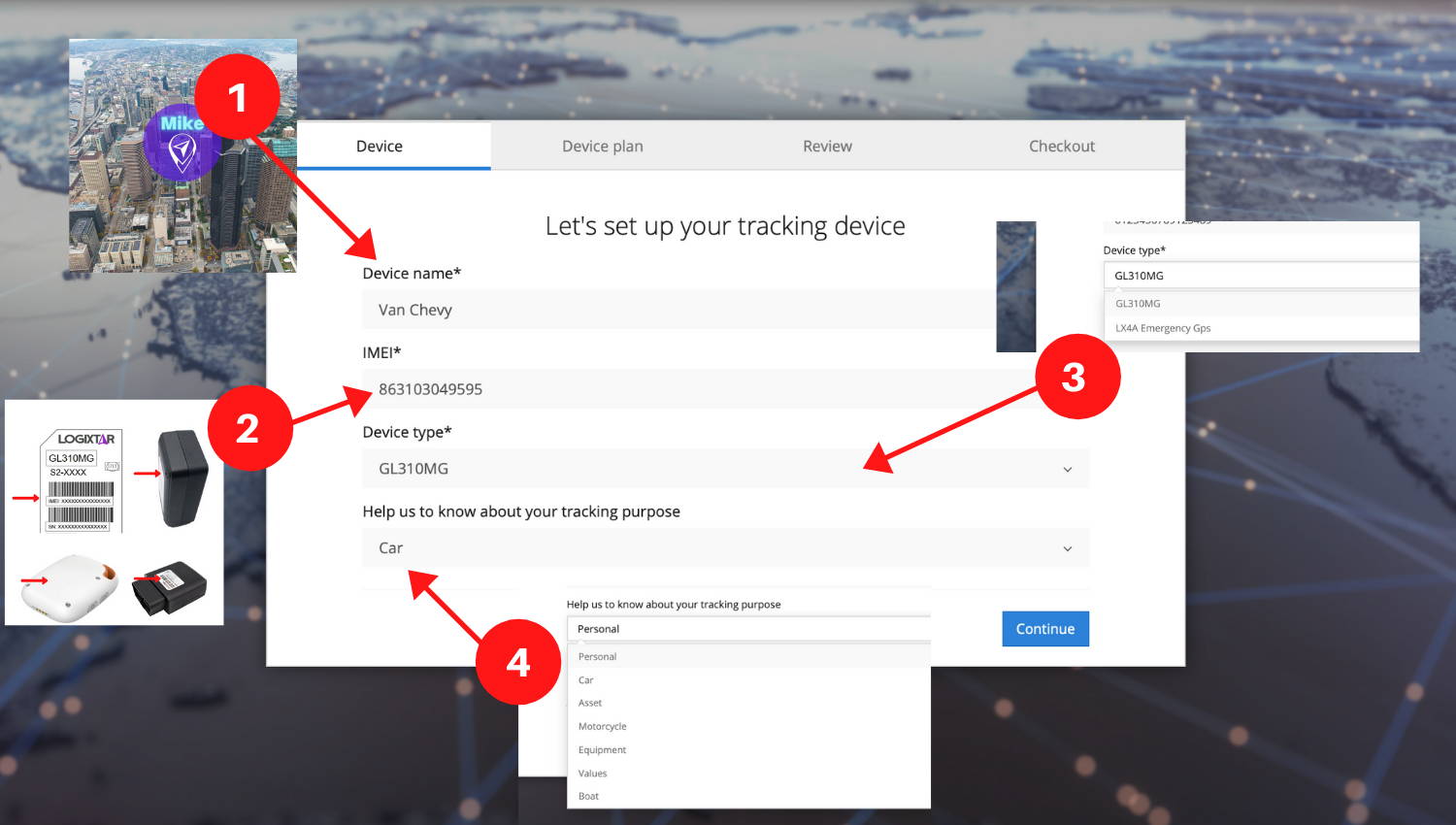 1- Choose a device number for example: Mike, Ana, Van, Truck etc. It is use for identify the GPS tracker name on the map.
2- Write the IMEI device code, IMEI is the identification number and it is at the back of all tracker devices.
3- Select type and model device you ordered.
4- Select what will be the purpose of this device.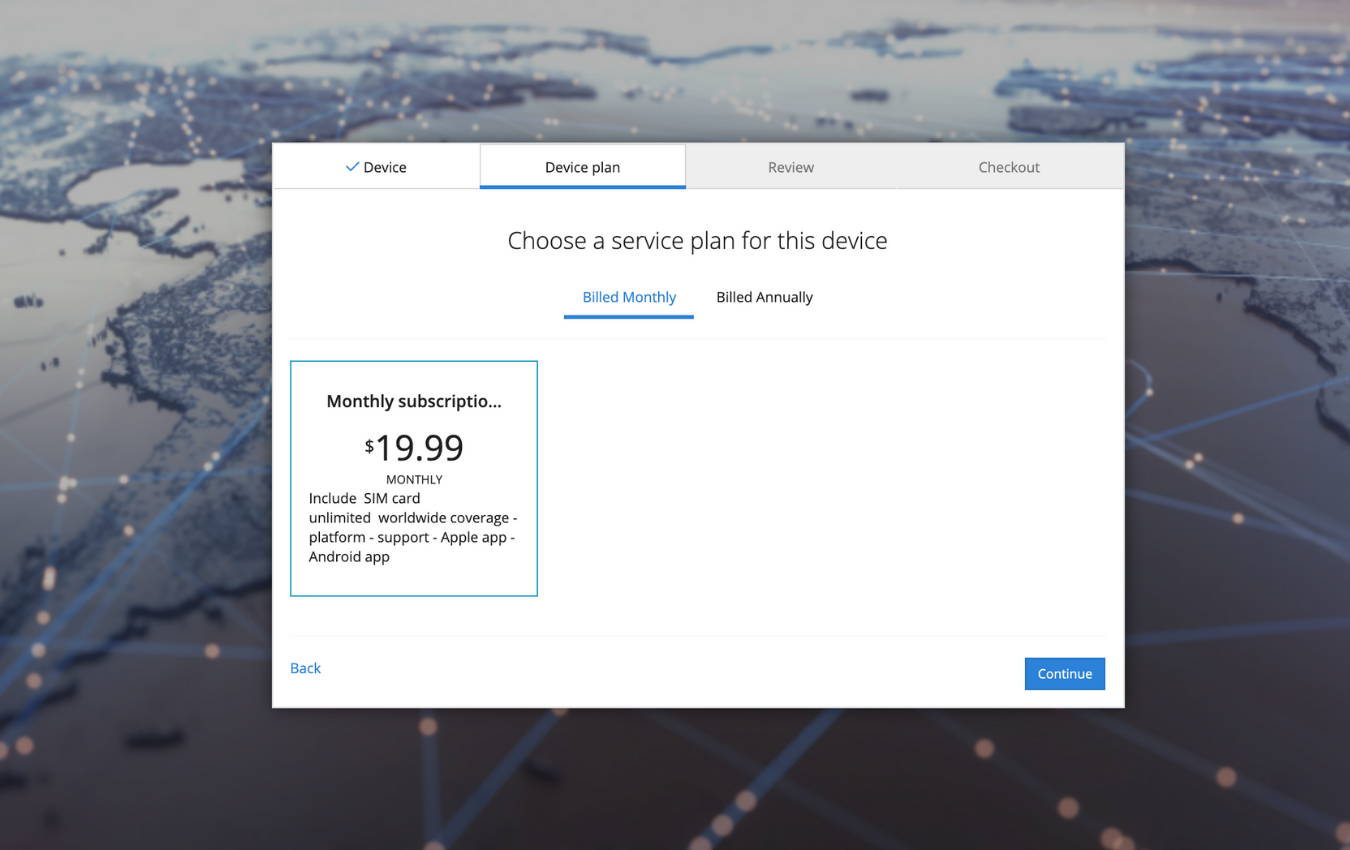 1- Choose the most convenient plan for you.
2- Pay monthly.
3- Pay annually and get up to 66% off.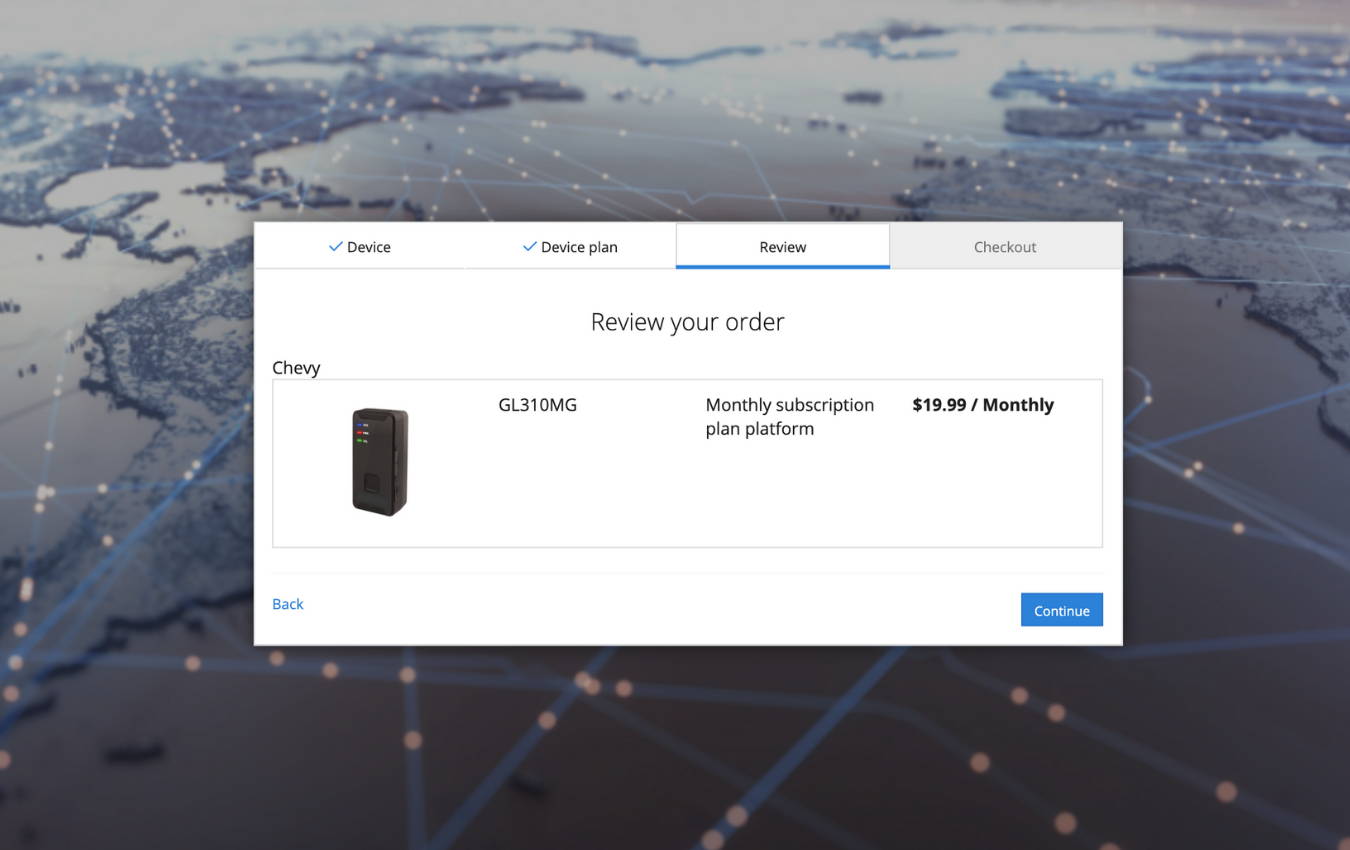 Review, verify your order and pay.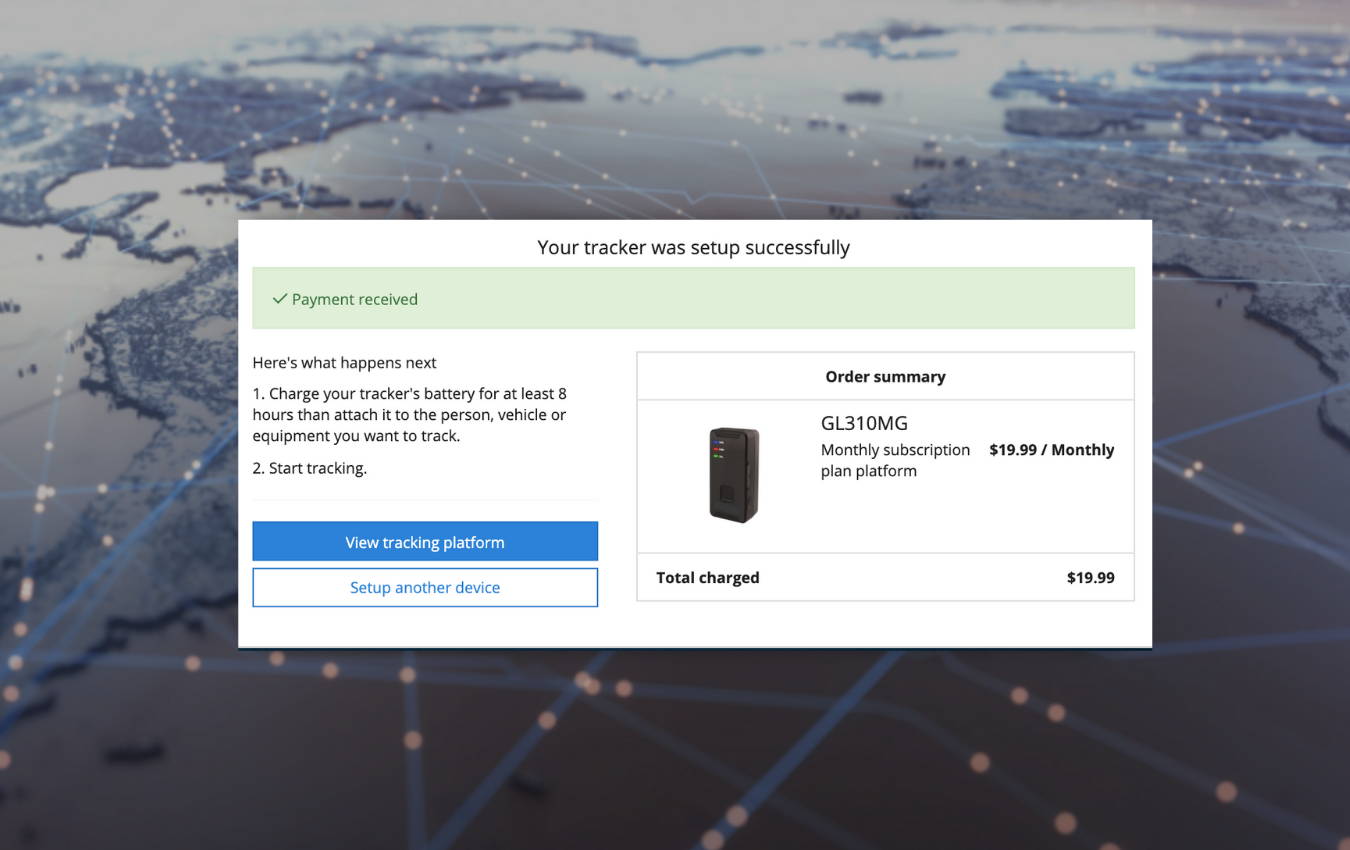 Start to track or setup another device.
Activating devices video tutorial
Adding devices video tutorial
Not Contract
Cancel Anytime
Feel free to contact us for support
This plan subscription will be charged every month or every year to your credit or debit card.
Cancelation Policy: For subscription cancelation, go to the top right section and select the "Device plan" button, select what device you want to cancel and press the button cancel, the device will be active until the end of the subscription bill. If you cancel before of next bill period, the subscription fully cancels at the end of the current prepaid period. Tracking service continues active until that date.