In setup window you can setup multiple settings for all your gps trackers, create groups, drivers, custom events, sms gateway, sms templates, gprs templates.
Main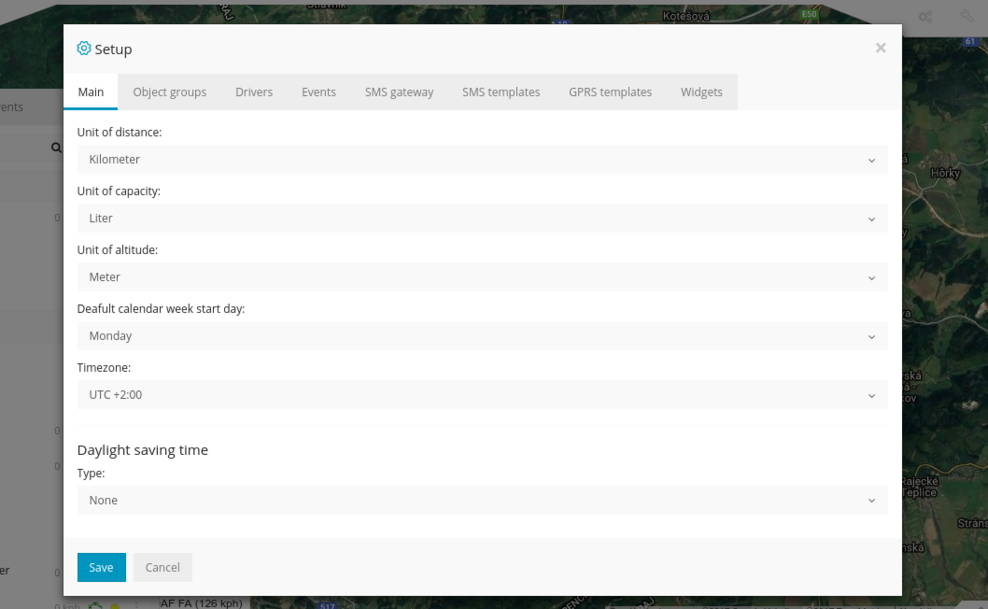 In the main tab you can define speed, capacity, altitude measurements and also select timezone for all your gps trackers. At the bottom there is server region and IP address you are logged in to. For daylight saving time (DST) it is always recommended to use Automatic option and select your own country.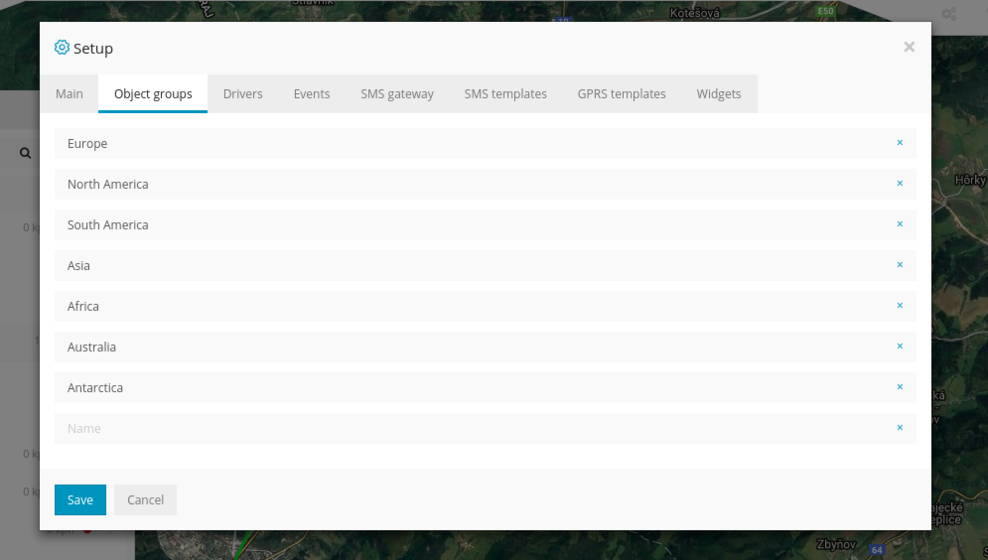 In "Object groups" tab you can create groups for your gps devices. To assign a device of your created group, go to Object->Edit->Advanced->Group, select your created group and click Save.
Drivers
Here you can create drivers, click "Add driver" to create one. Type in any name and select your gps device. If your device has iButton or RFID, type in rfid/ibutton number in RFID field. GPS server automatically identifies gps device protocol and decodes rfid message. After creating new driver, swipe the card/item over your rfid device and you should see driver name in the left bottom panel or by clicking on the object.